Highways and interstates crisscross America like vital arteries. The nation depends on those 2.7 million miles of road for its shipping and transportation needs. Truckers use them to haul goods. Travelers take them to find their next scenic getaway. Families move from state to state, and people visit loved ones.
Unfortunately, the nation's roadways can also be dangerous. Distracted drivers, sleepy truckers, drunk motorists—the hazards are all too real. At Schechter, McElwee, Shaffer & Harris, L.L.P., we know first-hand the dangers of the open road. Day in and day out, our auto accident attorneys help clients who have been seriously injured or who have suffered the death of a loved one.
We want everyone to know the dangers so they can take precautions to stay safe. That's why we've compiled this little infographic on the nation's deadliest roads. Of course, any road can be dangerous given the right (or wrong) conditions, but some stretches see more than their fair share of fatal accidents.
So, how do you determine which roads are the most dangerous?
First, you must take into account that some roads are busier than others. That's where the death rate—the number of fatal accidents per one million vehicle miles driven—comes in handy. The most dangerous roadways are those that feature the highest death rate, rather than the highest number of total fatalities (although we included that information in our infographic, as well).
Take a look at our infographic to find out which stretches of road made the most dangerous list.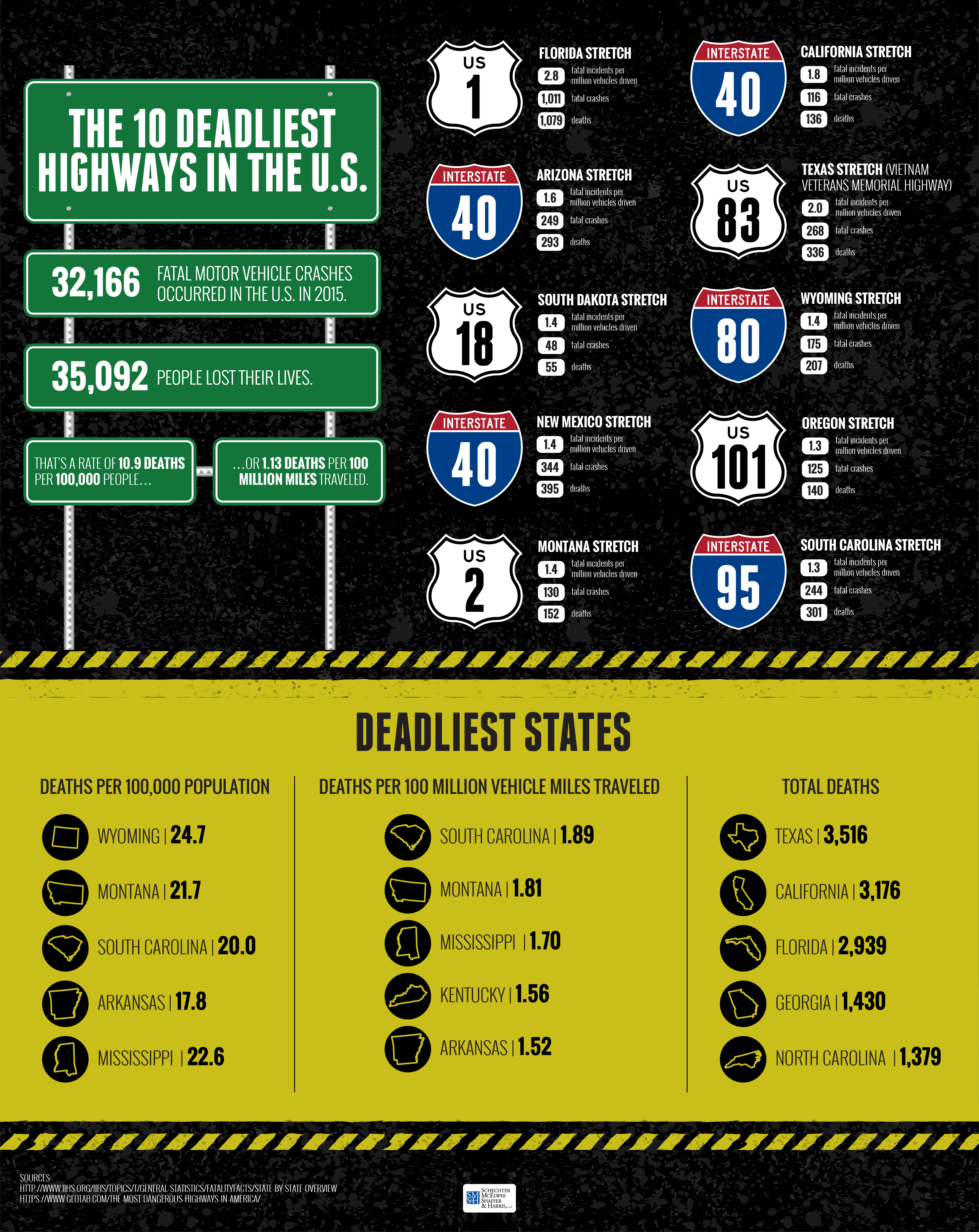 Click below to embed this infographic into your website: