When we talk about roadways and traffic safety, we tend to talk predominantly about motor vehicles—cars, trucks, motorcycles, etc. In our mile-a-minute world, it can be easy to forget that bicyclists also share a right to the road.
Unfortunately, the interaction between drivers and bicyclists can be confusing, frustrating, and, in some cases, dangerous. From confusion about where to ride and when drivers should pass to difficulty navigating intersections, combining bikes and cars on the road can, unfortunately, create a number of uncertain and risky situations for everyone involved.
In this article, we'll take a look at how the inclusion of protected bike lanes on major roadways can reduce the risk of accidents, as well as how these bike lanes are growing in popularity throughout the nation. Could protected bike lanes become a standard feature on roads in the future?
The Importance of Bike Lanes
Although current driving laws treat bicycles the same as motor vehicles, people have long argued that mixing slower, minimally protected bicyclists with faster, 2,000-lb vehicle drivers creates unnecessary difficulties. Sometimes, frustration with slow bicyclists can cause drivers to speed around them at close range, placing both parties—and any oncoming traffic—at greater risk. Similarly, frustrated bicyclists in regular traffic sometimes ignore the risks and start darting between vehicles in a slow-down.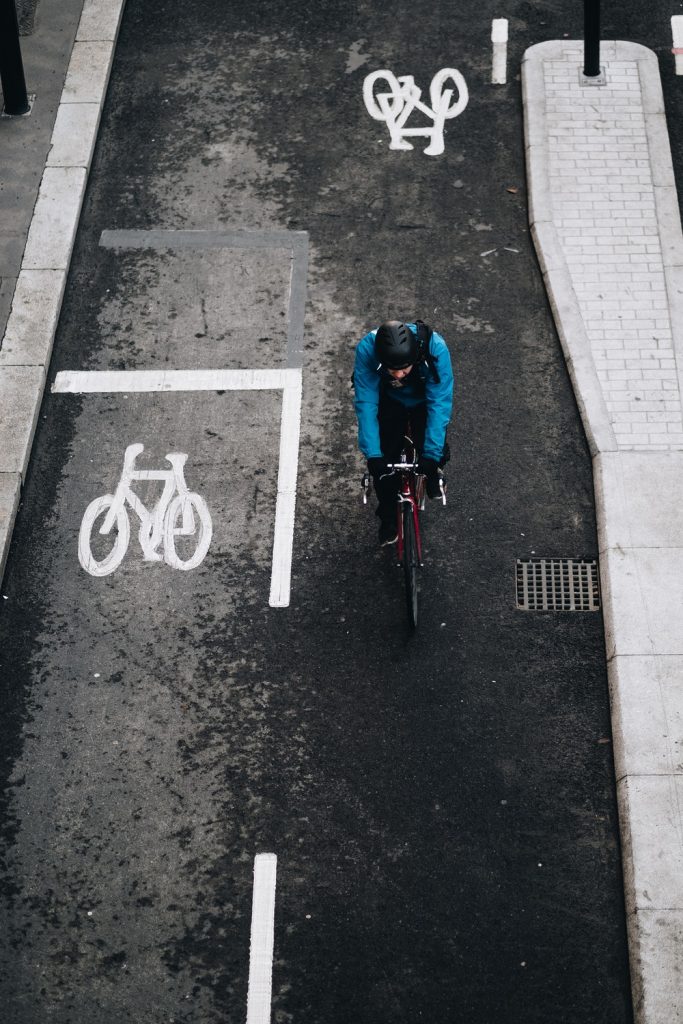 With the addition of a dedicated lane for bicyclists, fast motor vehicle traffic and slower bicycle traffic are physically separated, making clear to drivers and bicyclists via road markings which kind of traffic is allowed in which lane. For populous areas with a lot of bicyclists, this small amount of additional organization and clarity can greatly improve the flow of traffic, as well as reduce frustrated, risk-taking behavior.
Bike lanes have also been widely lauded for their encouragement of a healthy lifestyle and environmentally friendly transportation solutions. By making it easier for people to ride bikes to work, stores, and other common destinations, people can choose to take a bike over a fuel-consuming car more often. For the rider, this means more exercise, fewer vehicle emissions, and major savings on often expensive gas costs.
How Do Protected Bike Lanes Actually Work?
A protected bike lane is more than just a line painted for occasional use. Unlike existing unprotected bike lanes which can also serve as bus lanes or be used as turn lanes for cars, protected bike lanes are designed specifically for bicyclist use only (motorcycles do not qualify). These lanes would be treated equally to the roads, which means that they would be cleared of snow in the winter and kept free of parked vehicles at all times.
While protected bike lanes can be easily designated with a standard white line or a wide lane of colorful paint, they may also be separated from drivers by a physical median or barrier for added safety.
In some design plans, protected bike lanes have even been given their own set of lights to address the unique nature of bike traffic. This idea could be beneficial for both bicyclists and drivers, in that it could prevent confusion regarding whether the bicyclist or the vehicle has the right of way.
As we all know, not everyone has a great understanding of the rules of the road. By taking human error out of the picture and automating traffic signals for bicycle lanes in tandem with standard traffic lights for cars, both will be able to navigate intersections and roadways safely without the risk of collision.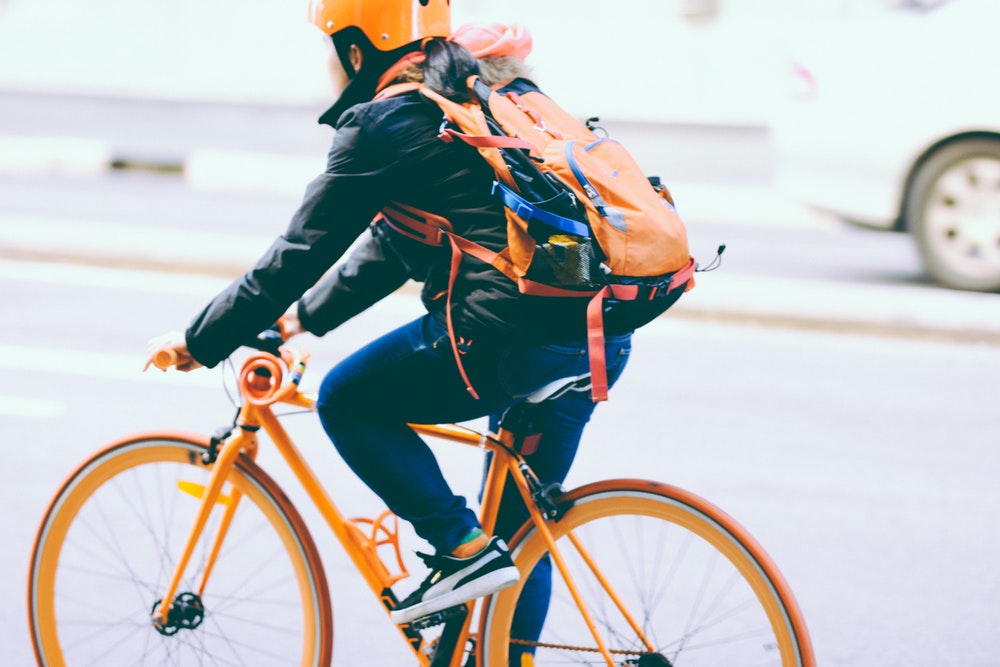 Naturally, making any sort of addition to public roadways will require a significant financial investment on the part of the city. In some cities, bicycle commuters may not be common enough to justify this expense. For cities where traffic and environmental issues are a major public concern, however, benefits like increased bicyclist safety and reduced vehicle emissions may well outweigh the initial cost.
To reduce the financial burden on cities, existing streets can easily be modified to add a protected bike lane by adding movable physical barriers like posts and planters.3 This creates instant lane separation without any costly construction projects.
The Future of Traffic Could Mean More Bikes
Over the last decade, people have increasingly turned to bikes for regular transportation for a variety of reasons. Some have taken up biking to address environmental concerns, save money on gas and automotive expenses, and improve their personal health by exercising more regularly.
Should the cost of living, the price of fuel, and the social interest in environmentalism continue to increase over time, we may find that bikes become a part of normal daily traffic all over the country.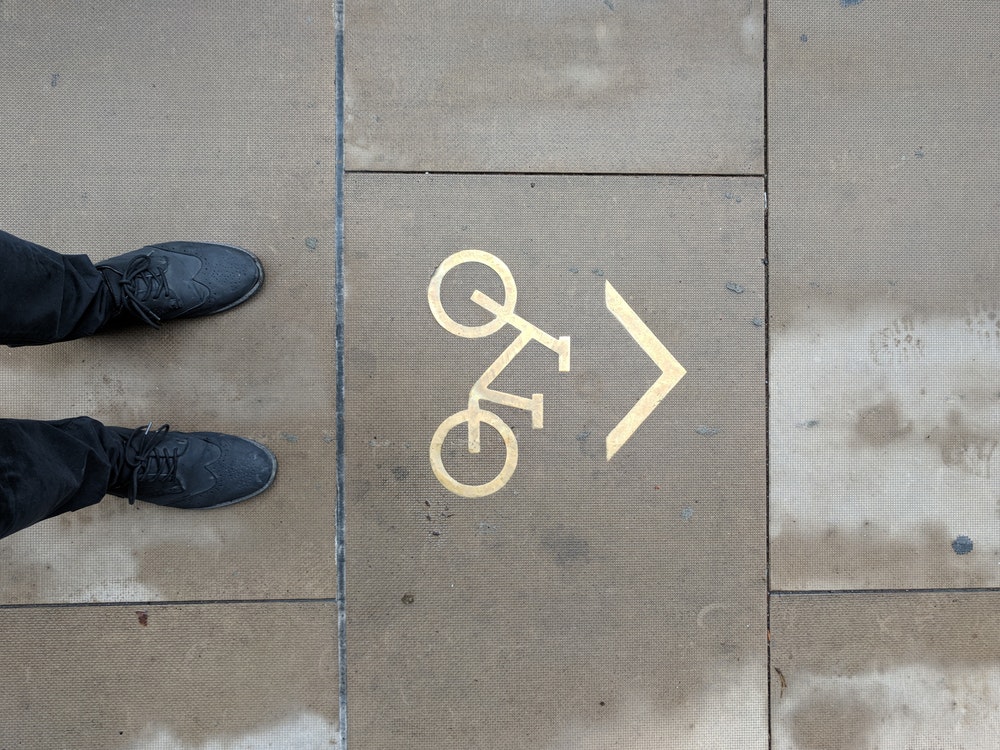 As of 2017, we're already moving in the direction of protected bike lanes in highly populated areas. Even now, some major metropolitan cities are seeing enough bicycle traffic and potential overall traffic benefits to justify the addition of widespread protected bicycle lanes.
In Minnesota, the twin cities have been rolling out a long-term plan to add a network of bike lanes, in both Minneapolis and St. Paul, to address growth and greenhouse gas emissions concerns. Both cities have seen an increase in bicycling since making the metro area more bike-friendly.¹ Similarly, Los Angeles has proposed Mobility Plan 2035,4 a complete overhaul of public transportation and bicycle lanes that will add about 300 miles of protected bike lane.
Protected Lanes May Improve Accident Statistics
According to data from the National Highway Traffic and Safety Administration (NHTSA), 818 pedalcyclists (i.e., bicyclists, unicyclists, tricyclists, and riders of other non-motorized, pedal-driven vehicles) were killed in the year 2015, accounting for roughly 1.8% of total traffic crash fatalities.
Of those fatalities, 70% occurred in urban areas.² While this may seem like a small amount, overall, these 818 individuals might not have perished had bicyclists been given a dedicated space away from heavy, fast-moving cars, trucks, and buses.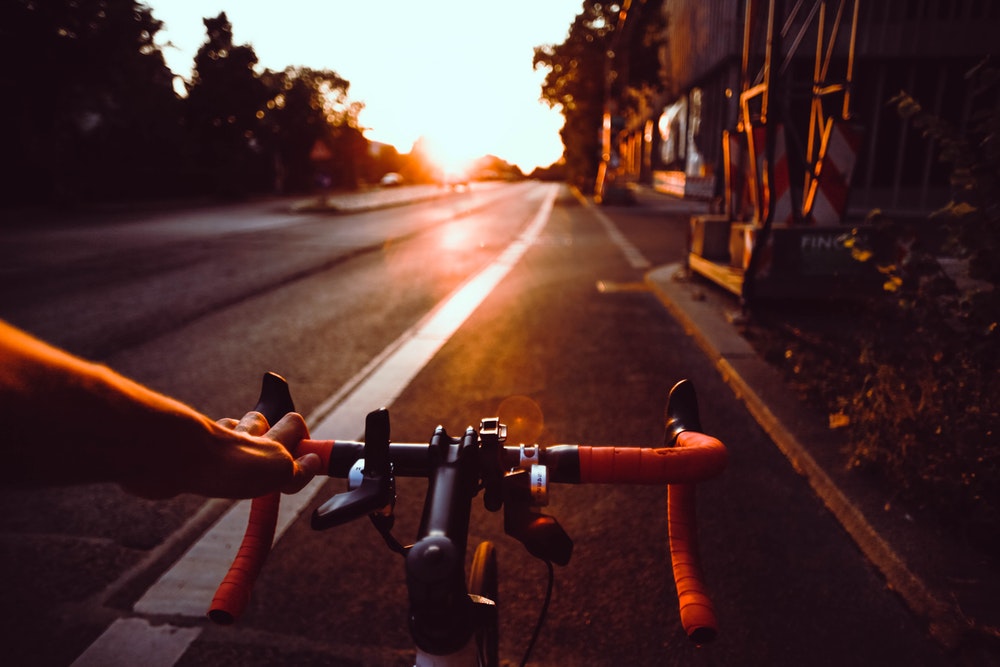 In addition to potentially reducing the number of crashes between motor vehicles and bicycles, clarifying traffic with bike lanes may also reduce the number of crashes between motor vehicles. All too often, drivers create additional crash risks by swerving around bicyclists. Separating bicycle traffic from motor vehicle traffic eliminates the need to swerve.
Have You Been Injured in a Crash? Our Vehicle Accident Law Firm Can Help
If you've been injured in a crash involving a bicycle and one or more motor vehicles, you may be facing significant medical bills, loss of income, and more. As an accident victim, you have a legal right to seek damages to help you cover these expenses and compensate you for your pain and emotional distress. When you seek damages from the responsible party in court, make sure you have the legal representation of an experienced accident injury attorney like those at Schechter, McElwee, Shaffer & Harris.
The talented accident lawyers at our law office have been winning severe injury cases for more than 50 years. To learn more about how we can help you with your accident injury case or schedule a free consultation, call us anytime, 24/7, at (713) 364-0723.
Sources