Car wrecks happen every hour of every day here in Greater Houston. Many of these accidents are just minor fender-benders, but some of them cause catastrophic and even fatal injuries. After you've been in an accident, there are several steps that are important for you to take.
In 2015, about half (49 percent) of crash deaths occurred on Friday, Saturday or Sunday.
*The following facts are based on analysis of data from the U.S. Department of Transportation's Fatality Analysis Reporting System (FARS).
Call the police: Having a police report is important after a car accident injury, and some insurance companies will require it. Police officers can also dispatch emergency services to the scene to treat injuries and transport you to the hospital if necessary. Tell the police only the facts of the accident, this is not the time to give opinions or speculate.
Get documentation: If possible, write down notes about what happened and take pictures of the scene. Get the names and contact information of any witnesses who stop, and take down the contact information and insurance information of the other driver involved.
Seek medical attention: If an ambulance was not necessary at the scene, head to the emergency room or doctor's office directly after the accident. Some car accident injuries may not be apparent until several hours or even days after the crash.
The next step is contacting the experienced Houston car accident lawyers at Schechter, McElwee, Shaffer & Harris.
Houston Ranks 1st For Fatal Crashes In 2015 Among Texas Cities
*Information contained in this report represents reportable data collected from Texas Peace Officer's Crash Reports (CR-3) received and processed by the Department as of May 15, 2016.
Why Are Car Accident Attorneys Helpful?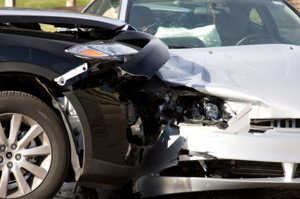 After a car accident, you will likely have a wrecked or totaled vehicle and you will be hurt, especially in collisions with trucks and tractor trailers. You are going to incur medical bills and might have to miss work. But you are not alone. Most motor vehicle accidents are preventable and only happen because drivers make mistakes, don't pay attention, talk on a cell phone, text message, eat a snack, or play with the radio. Most wrecks usually come down to one driver not paying enough attention. Another major cause of accident injuries and traffic fatalities is drunk driving.
Texas drivers have a duty to exercise care, caution and control when driving. In Texas, negligence in a car accident is determined by whether or not a driver was keeping a "proper lookout." A driver has to observe all circumstances of driving to prevent an accident. Drivers have a duty to pay attention to the road and to other drivers.
You will need the help of a Houston car accident attorney in order to prove the offending driver was negligent in your car accident. You also have to show that you did suffer bodily injury. Your damages for a car accident case can include loss of income because you are unable to work, medical costs, funeral expenses, pain and suffering, and more.
Alarming Statistics Based On Reportable Crashes In Texas For 2015:
1 person was killed every 2 hours 29 minutes
1 person was injured every 2 minutes 8 seconds
1 reportable crash occurred every 61 seconds
There were no deathless days on Texas roadways in 2015.
*Based on data collected from Texas Peace Officer's Crash Reports (CR-3) received and processed by the Department as of May 15, 2016.
Let Us Handle the Insurance Companies
An insurance adjuster may offer you an amount of money that seems like more than enough to cover your medical bills and repair your vehicle. However, only an experienced attorney can help you evaluate the amount of money you will need to cover lost wages, physical therapy, surgeries and other medical treatment. Without legal representation, you may be signing away the rights to a fair settlement.
With over 40 years of experience in personal injury law and partners who are Board Certified in Personal Injury Trial Law, we have the experience and training necessary to obtain the best result possible for you and your loved ones who have been injured or killed in a Greater Houston Area Car Accident.
Other Car Accident Areas:
For a free initial consultation with the Houston car accident lawyers at Schechter, McElwee, Shaffer & Harris, L.L.P., call 713-574-5089 or contact us online.