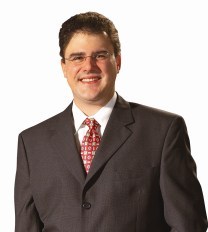 Managing Partner at Schechter, McElwee, Shaffer & Harris
For two decades, Jonathan Harris has devoted his career to serving and defending those involved in all types of personal injury, specifically auto and big trucking accidents. His early experience as an insurance defense lawyer has contributed to his unprecedented insight on dealing with insurance companies from both sides of the docket. As a plaintiff attorney for 17 years, Jonathan's strong work ethic and unique perspective and ability to build strong cases on behalf of his injured clients have led to him receive numerous honors including " Texas Super Lawyer" and "10 Best" Personal Injury Attorneys in Texas.
Within his first five years of practicing law, Mr. Harris became board certified in Personal Injury Trial Law by the Texas Board of Legal Specialization ( an honor achieved by only 3% of attorneys in the State of Texas.)
Mr. Harris thoroughly believes that hard work gets the best results, and is never going to lose a case because another lawyer worked harder than he did. His industrious nature sparked at an early age and he held several jobs that ranged from running his own lawn service and window washing businesses to even working as a magician at children's birthdays! His decision to become a lawyer stemmed from his grandfather who was also a lawyer and his uncanny desire to help people. Today, he considers many of his clients close personal friends and keeps up with them regularly.
Mr. Harris' impressive legal record includes several million dollar settlements.
In his spare time, Mr. Harris enjoys fishing and spending time with his wife and two sons watching and supporting Houston sports teams including the Astros, Texans and Rockets.