If you've been injured by a semi-truck, contact a truck accident attorney at Schechter, McElwee, Shaffer & Harris, L.L.P. to get expert legal representation.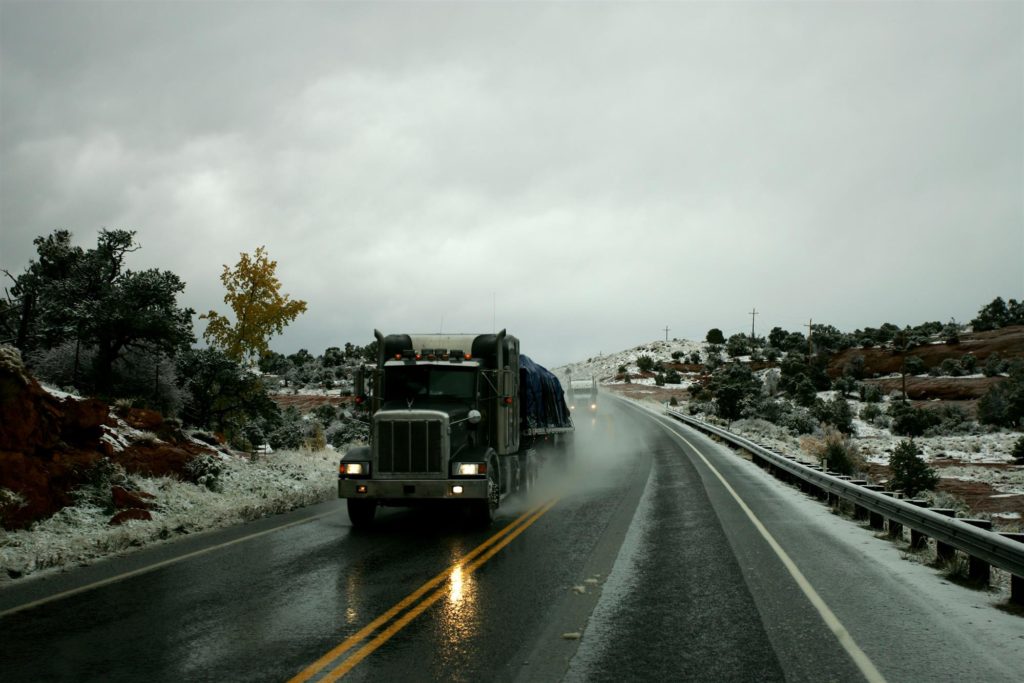 With more than three million semi-truck drivers traveling over one hundred billion miles each year, accidents are bound to happen.1 For truck drivers, it's a fact of life on the road. For the rest of us, it's a terrifying prospect. When a 4,000-pound passenger vehicle comes face-to-face with an 80,000-pound semi-truck, the results can be devastating.
How to Protect Yourself from a Collision with a Semi-Truck
It's hard to avoid irresponsible truck drivers. It's not your fault if a negligent trucking company fails to train its employees or maintain decent driving schedules. That being said, there are steps you can take to minimize your own risk. Here are six tips for steering clear of big rigs.
Stay Focused
Distractions lead to accidents of all kinds, but the stakes are higher when semi-trucks are involved.2 With more than 15 million trucks and up to two million tractor trailers traversing the nation's roads, that possibility is all too real.1
How do you protect yourself against a negligent driver? How do you avoid trucks that suffer from dangerous mechanical problems? Stay vigilant at all times.
Brake problems caused 29 percent of all large truck crashes. Twenty-two percent were caused by drivers who were unfamiliar with a particular road.3
Stay Awake
Most truck accidents (roughly 60 percent) occur on rural roads. Another one-quarter take place on interstate highways.4 Rural roads and interstates have one thing in common: They're temptations for sleepy drivers. Perhaps that's why fatigue and drowsiness are both leading causes of semi-truck accidents. Perhaps it's also one reason why 35 percent of all fatal crashes occurred at night.
You can't control whether truck drivers get enough sleep, but you can make sure you get plenty of sleep, and you can pull over before you begin to fade out.
Together, inattention and distractions led to 17 percent of all large truck crashes, while fatigue caused 13 percent of accidents.3
Stay Sober
Alcohol may not be one of the leading causes of truck accidents, but it is one of the most preventable. Stay sober, and your chances of hitting a truck drop significantly.
Stick to the Speed Limit
Excessive speed causes approximately 23 percent of all accidents involving large trucks.3 Keep your speed within reasonable bounds for the prevailing conditions, and you lower the risk factors. A safe speed will also put you in a better position to deal with dangerous roadways and dangerous drivers.
Practice Defensive Driving
If you see a semi acting dangerously, maneuver your vehicle away from the area. You may have to think on your feet. You may have to get aggressive in a defensive way, which is to say you may have to move quickly. Whatever you have to do, it's best to stay as far away from irresponsible truck drivers as possible.
If you can, and if it's safe, try to get the truck's license plate and registration number. Pull over and call the trucking company to let them know they have a rogue driver. If you encounter truly reckless driving, you can also call the police.
Watch Your Blind Spot (and Theirs)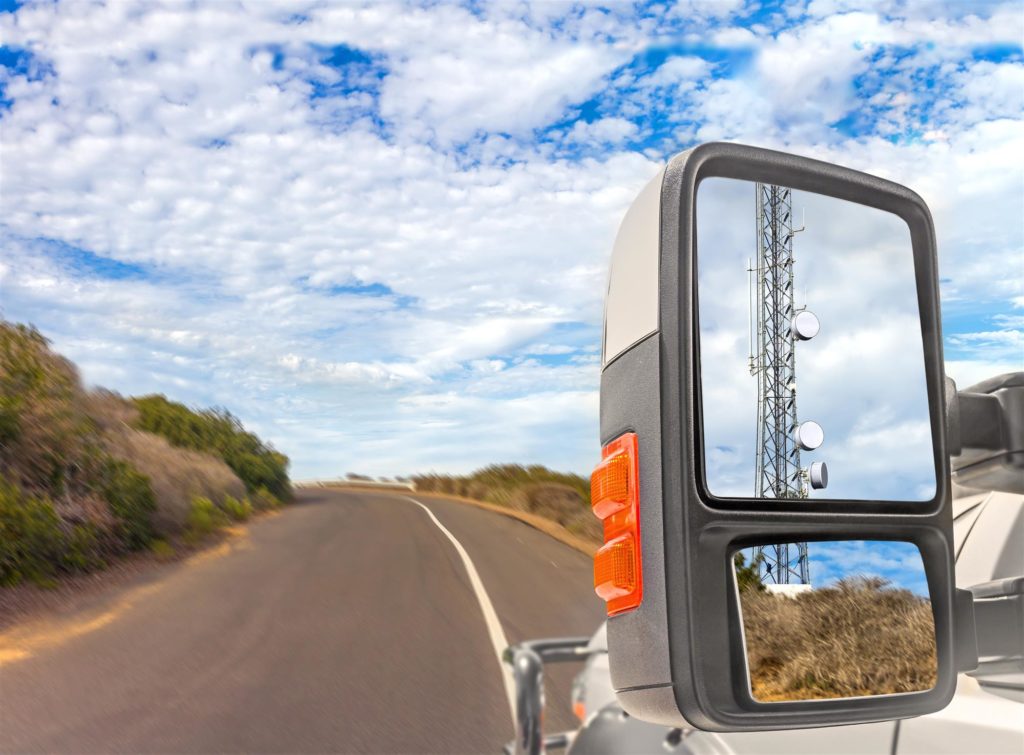 It's one of the most dangerous moves you can make: changing lanes without checking your blind spots. Miss a semi barreling down the road at freeway speeds, and the end result will be catastrophic.
Always, always check your blind spot, and always, always stay out of their blind spots.
Remember: Semi-trucks often travel faster than they appear to be from a distance. Never change lanes if it's a close call. Let the semi pass, and then make your switch calmly and safely.
What to Do if You Are Involved in a Truck Accident?
Have you been injured in a semi-truck accident? Has a loved one died in a collision with a large vehicle?
Call the office of Schechter, McElwee, Shaffer & Harris, L.L.P. today to speak with an experienced truck accident injury attorney. We'll fight for your rights and help you get the compensation you deserve.
Sources