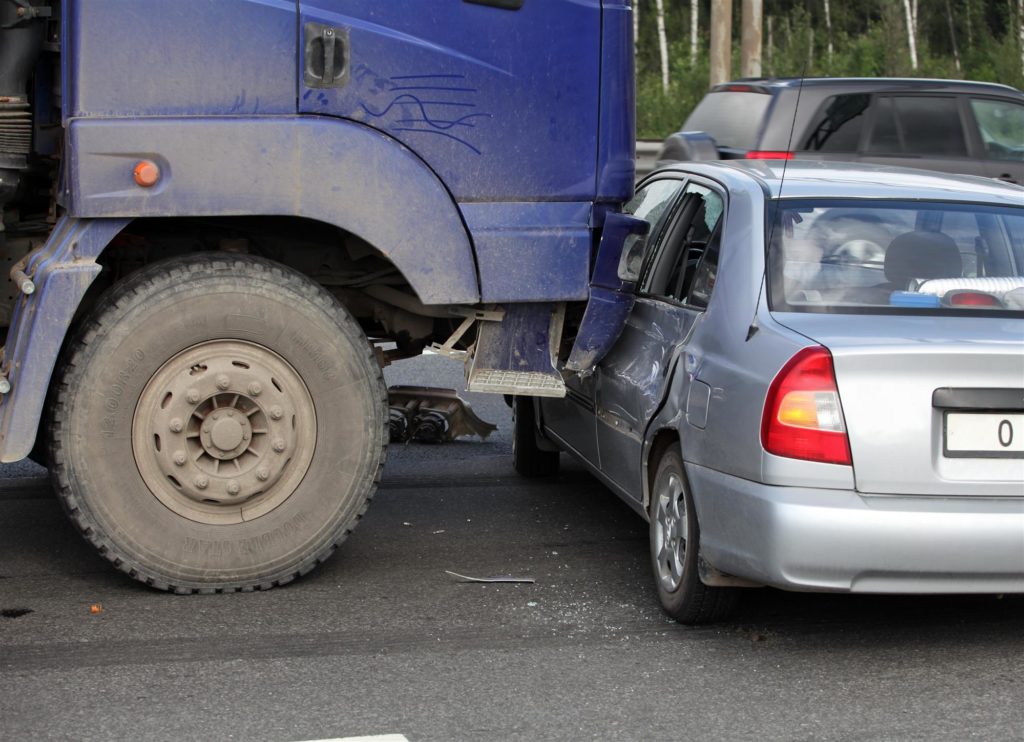 Distracted driving is a major concern for motorists and commercial truck drivers. There are three common types of distractions everyone should be aware of:
Manual – Any type of activity which takes one's hands off of the steering wheel for any period of time, such as to change radio stations, answer a cell phone, or eat or drink.
Visual – Any type of activity which takes one's eyes off of the road for any period of time, like looking at a GPS display.
Cognitive – Any type of activity which takes one's focus off of driving, such as daydreaming or nodding off to sleep.
In addition, a person could perform one or more of these types of distracted driving simultaneously. For instance, reading or sending a text message would involve all three distractions.
What Is Distracted Driving?
Distracted driving is generally defined as doing any activity that distracts from the critical and vital aspects of operating a motor vehicle. To illustrate, the primary driving tasks of paying attention to the road and traffic, steering the vehicle, braking, and accelerating are all related to safe driving habits.
If one's attention is diverted from these tasks, even for a few seconds, it could result in a serious accident and cause personal injuries or even death. In fact, taking one's eyes off of the road for five seconds while driving at 55 mph is like driving the length of a regulation football field with your eyes closed.1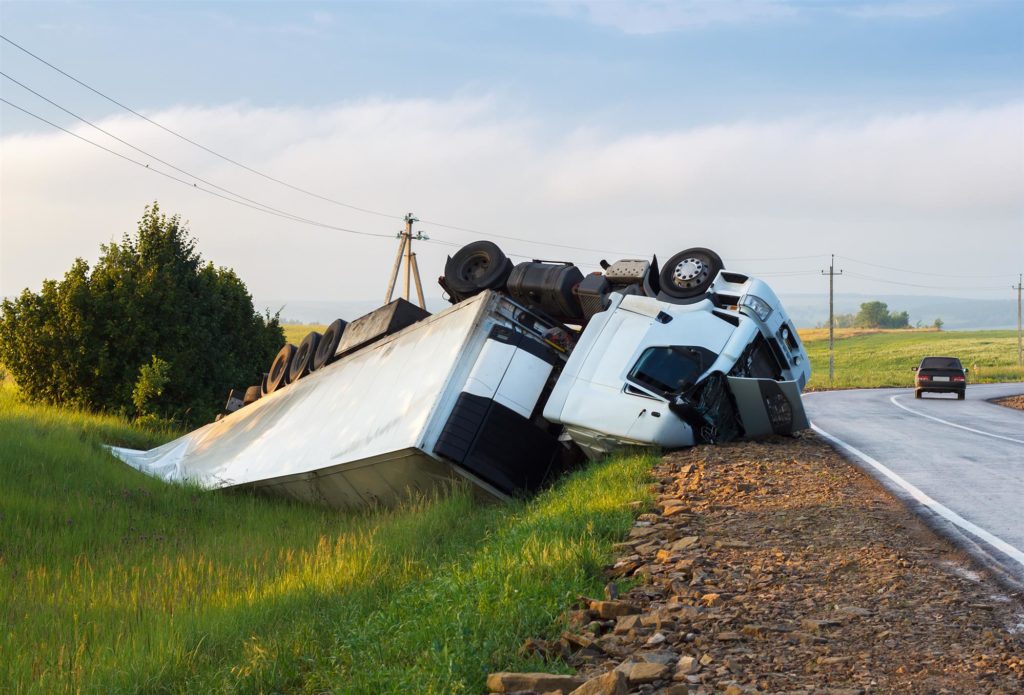 Statistics on Distracted Driving
According to the National Highway Traffic Safety Administration (NHTSA), in 2015 there were 391,000 people injured and 3,477 deaths caused by distracted drivers.2 While the overall number of injuries was down from 416,000 in 2010, the number of deaths actually increased from 3,092 in 2010.3
It is further estimated from data presented by the CDC (Centers for Disease Control and Prevention) that every day there are over 1,000 people injured in accidents caused by distracted driving, which, on average, results in 9 deaths.3 A breakdown of percentages of all motor vehicle injuries and deaths in 2015 reveals:
Distracted driving accounts for 10% of all fatal crashes.2
15% of injury-related crashes are caused by a distracted driver.2
Out of all police-reported accidents, 14% were involved distracted drivers.2
551 non-vehicle individuals (i.e., bicyclists, pedestrians, etc.) were killed by distracted drivers.2
These statistics clearly demonstrate distracted driving is a real problem, not just for commercial truck drivers, but all motor vehicle operators, their occupants, and non-occupants, alike.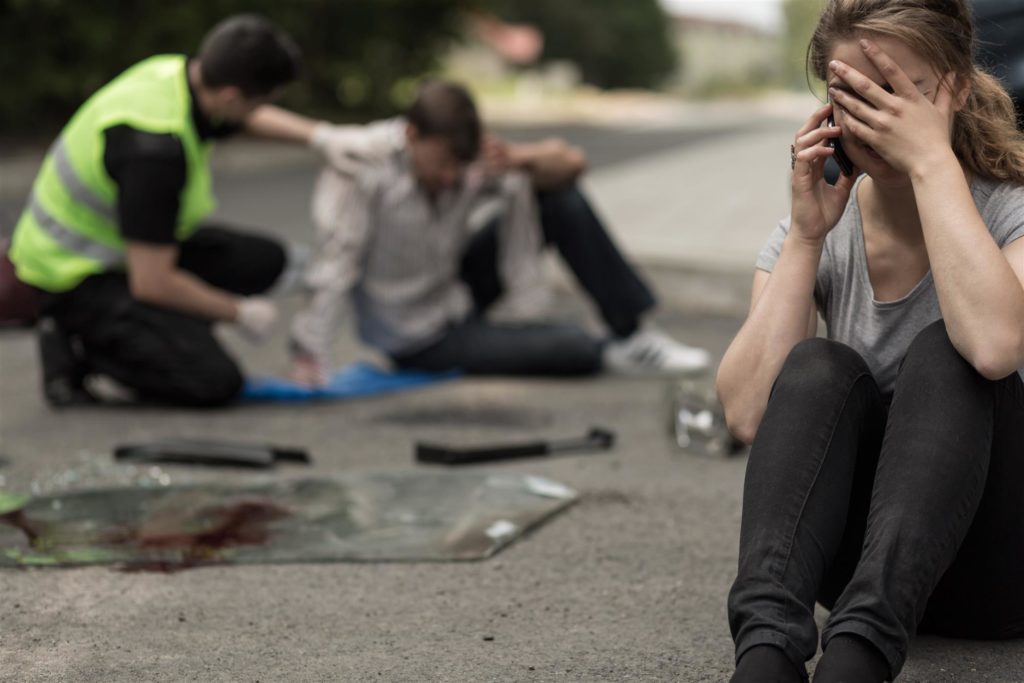 Why Is Distracted Commercial Truck Driving a Problem?
Based on research collected by the Federal Motor Carrier Safety Administration (FMCSA) from 2009, 71.4% of all crashes were the result of a truck driver being distracted by something else other than driving. Additionally, 46.2% of all near-crashes were caused by distracted commercial truck drivers.4
A major reason distracted driving is such a problem for commercial truck drivers is because they are faced with many more potential distractions, compared to a regular motorist just driving a short commute to and from the office.
Truck drivers spend their entire work day in their truck behind the wheel of a large moving vehicle. While they are driving, they are presented with all types of distractions, including:
Billboard Advertisements
Reading Traffic Signs
Looking at Scenery
CB Radios
Smartphones
Tablets
GPS Devices
Food
Beverages
Talking on the Phone
Texting
Reading
Writing on Notepads
Looking at Dispatch Devices
Using a Calculator
Reaching for Something
Looking in the Rear Cab
These do not even start to touch other aspects that can cause distractions for truck drivers, like getting bored while driving. Boredom can lead to natural distractions, like daydreaming and drifting off to sleep. In addition, boredom can cause a reduction in reaction times, such as staring into the side mirrors for several seconds.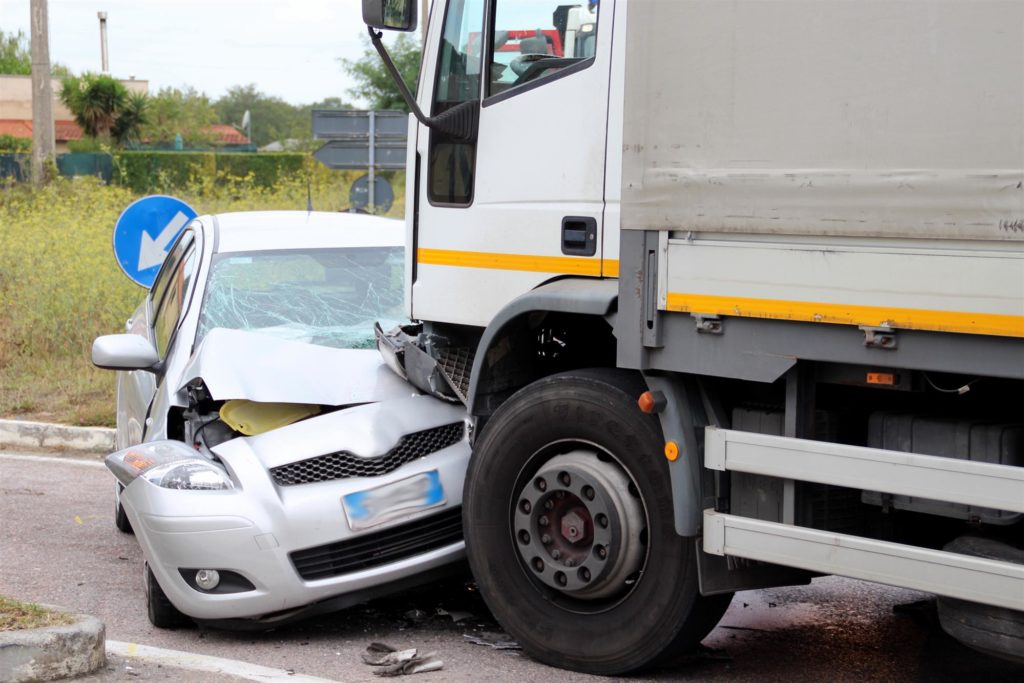 How can truck drivers help reduce and prevent distracted driving?
There are several things commercial truckers can do to help reduce and prevent distracted driving:
Shut off all electronic devices, like DVD/Blu-ray players and tablets prior to driving.
Text friends and family and let them know you will be driving and cannot text or talk.
Put smartphones in silent mode and set them in a location where they cannot be reached.
Install GPS navigation devices on the windshield where they can easily be seen.
Place dispatch devices out of reach and disable them while driving.
Take a break from driving every few hours.
During breaks, eat, drink, send and respond to text messages, check dispatch device, return missed phone calls, and so on.
Avoid any tasks that require that will create a distraction, like reading, writing, or trying to look at a road atlas.
Select the radio station or music to play ahead of time and only change it if the truck has radio controls on the steering wheel.
If you start to become bored, feel yourself start to daydream, or become sleepy, find the nearest safe location to pull over and take a break from driving. If you need to, take a nap for a few hours to clear your head.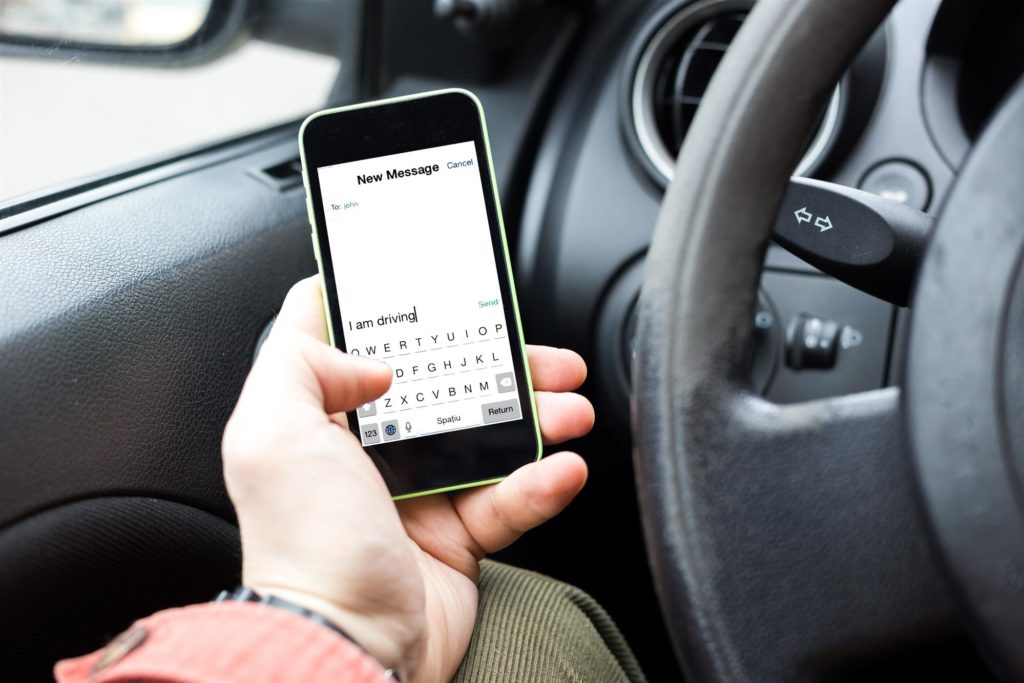 What can commercial carriers do to help their truck drivers?
Commercial carriers can utilize the latest safety devices and features in their trucks. Many of the technologies you find in modern automobiles are available as after-market upgrades for commercial vehicles and could include:
Blind Spot Detection and Warning Systems
Lane Departure Warning Systems
Lane Keep Assist Systems
Backup and 360 Rear Cameras
Collision Detection Warning Systems
Automatic Emergency Braking Systems
These same systems are also available for owner/operators and can help reduce the risks associated with distracted driving.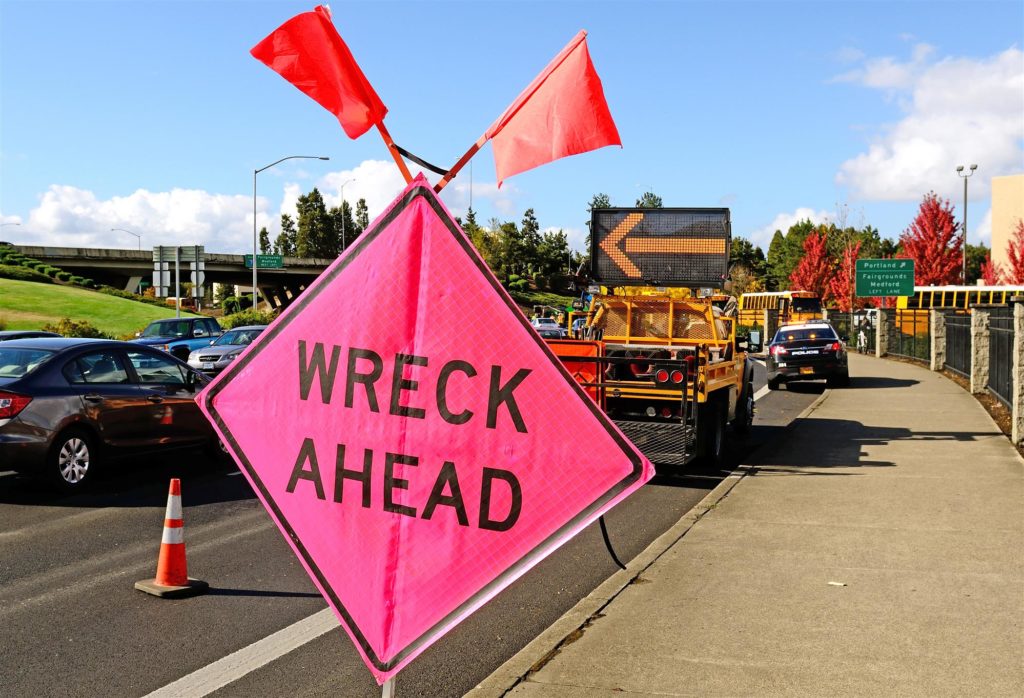 The Costs of Distracted Driving
When accidents occur from distracted drivers, there are economical and societal costs that impact everyone, not just the victims in the accident. From a 2010 report published by the NHTSA, the economic costs from distracted driving accounted to $40 billion, while the societal costs amounted to $123 billion.5
Economic costs are those that involve damage to property, traffic delays, wasted fuel, and other such aspects that impact everyone. The societal costs are those that involve personal injuries, emergency response services (i.e., police, fire, medical), medical costs, legal and court costs, vehicle and truck accident injury lawyer costs, rehabilitation costs, lost quality of life costs, and physical pain and suffering costs.
The costs reported in this report included both commercial truck drivers and non-commercial drivers who were involved in accidents as a result of distracted driving. A breakdown of accident data from the NHTSA 2010's report shows there were:
3,267 deaths from distracted driving.5
735,000 injuries from distracted driving.5
3 million vehicles damaged from distracted driving-related accidents.5
$28 billion in lost quality of life costs.5
Distracted driving accounted for 17% of all personal injury-related accidents and 10% of all deaths.5
It should be clear the effects of distracted driving impact everyone, not just commercial truck drivers. Regardless of whether you are a commercial driver or a non-commercial driver, everyone can do their part to reduce the risks of distracted driving.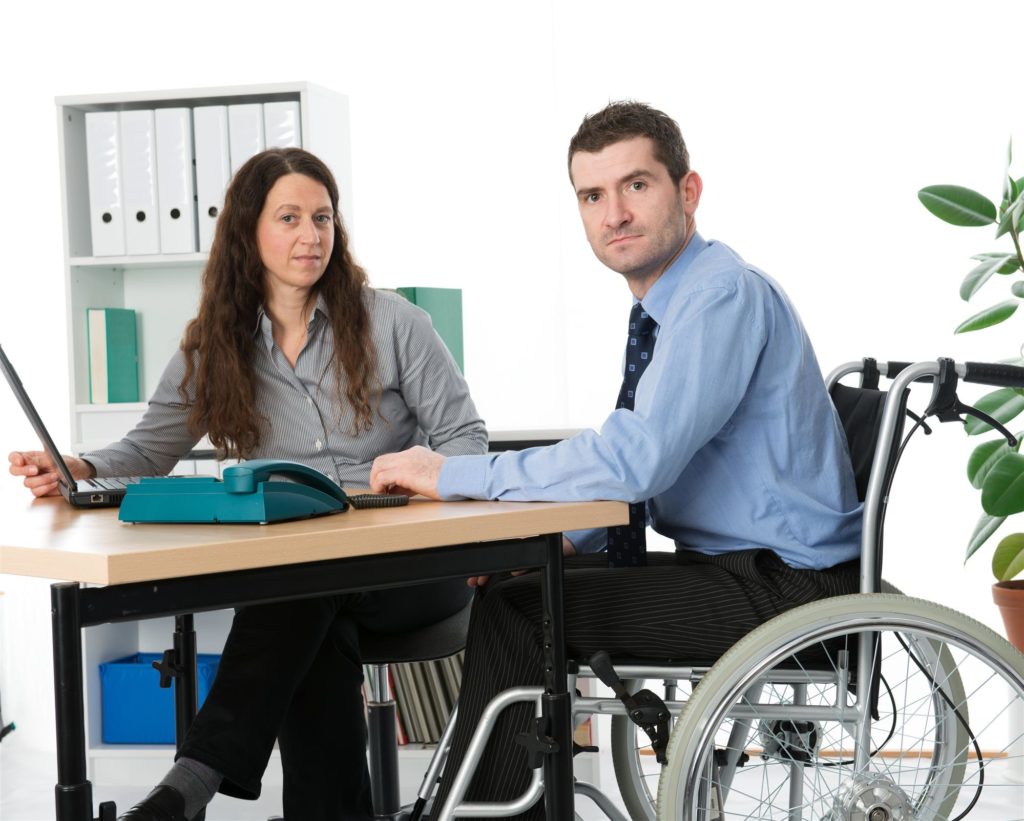 What should I do if I am injured by a distracted commercial truck driver?
If you are involved in an accident that was caused by a distracted commercial truck driver, you would follow the same procedures, just like any other type of car accident:
Call the police.
Seek medical treatment.
Obtain insurance information from the other party.
Notify your insurance company of the accident.
Contact a truck accident injury attorney.
Depending on the extent of your personal injuries, medical costs, lost income, and other such factors, you could potentially have legal grounds for initiating a personal injury case with help from your truck injury lawyer at Schechter, McElwee, Shafer & Harris, L.L.P.
Please feel free to contact our truck accident law firm at 713.574.5089 now for a free consultation!
Sources: