Our firm is a friend of the motorcycle rider. We have successfully represented many injured riders in the past, learning that too many car and truck drivers do not pay enough attention and motorcycle drivers often suffer the consequences.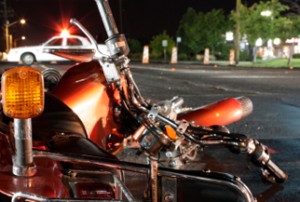 When a car driver or truck driver fails to see a motorcycle and causes an accident, the injuries can be catastrophic. If a loved one has been injured in a motorcycle accident, make sure you have a motorcycle accident attorney who will be a strong advocate in insurance talks and, if necessary, in the courtroom. The Houston personal injury lawyers at Schechter, McElwee, Shaffer & Harris, L.L.P. are ready to assist you in developing a compelling case designed to obtain maximum compensation.
Why Are Motorcyclists More Vulnerable To Other Drivers
It's a common misconception that reckless riding is the cause of most motorcycle accidents. In reality, motorcyclists are far more vulnerable to the negligent driving of the cars and trucks they share the road with.
Motorcyclists can suffer serious injuries when other drivers:
Change lanes suddenly without signaling
Drive aggressively
Tailgate other vehicles
Speed
Start and stop suddenly
Do not yield the right of way
Make turns in front of motorcyclist
Drive while intoxicated
Text or make phone calls while driving
*Information contained in this report represents reportable data collected from Texas Peace Officer's Crash Reports (CR-3) received and processed by the Department as of May 15, 2016.
If you've been hurt in a motorcycle accident because of another driver's negligence, it's important to have a Houston motorcycle accident lawyer to protect your rights and secure the compensation you're entitled to for your injuries, pain and suffering, lost wages and more.
52% of Texas motorcyclists killed were not wearing helmets at the time of the crash.
How are Motorcycle Accidents different in legal terms?
Motorcycle accidents are falsely believed to be the same as car accidents in legal terms. Many insurance adjusters feel that even when a motorcyclist is not at fault in the accident, the simple fact that they are riding a vehicle that is harder to see than a full-sized vehicle means that they should share some of the blame for the other driver's inability to see them. At Schechter, McElwee, Shaffer & Harris, L.L.P., we disagree with this adjuster bias and our Houston vehicular accident attorneys will aggressively and successfully handle your claims. As a motorcycle rider, you have all the same legal rights as any other vehicle on the road.
National Statistics For Motorcycle Accidents In 2015
There was increase of 8% from the 4,594 motorcyclists killed in 2014.
Two-wheeled motorcycles accounted for 93% of all motorcycles in fatal crashes.
Motorcyclists accounted for 14% of all traffic fatalities, 4% of all people injured, 17% of all occupants (driver and passenger) fatalities, and 4% of all occupants injured.
Of the 4,976 motorcyclists killed in traffic crashes, 94% (4,684) were riders and 6% (292) were passengers.
*Information based on fatal motor vehicle crashes and fatalities based on data from the Fatality Analysis Reporting System (FARS).
Motorcycle Accidents are often serious in nature – Our Attorneys give you serious representation
Many accidents involving motorcycles result in serious injuries and even death. Because of the serious nature of these claims, you should contact an experienced Houston Motorcycle Lawyer as soon as possible. Schechter, McElwee, Shaffer & Harris, L.L.P. has helped out many motorcycle riders and their families in the past, and we would be happy to consult with you and advise you of your legal rights. Our firm has a long record of success in obtaining compensation for victims of all types of motor vehicle collisions, including motorcycle accidents, car accidents, and trucking accidents.